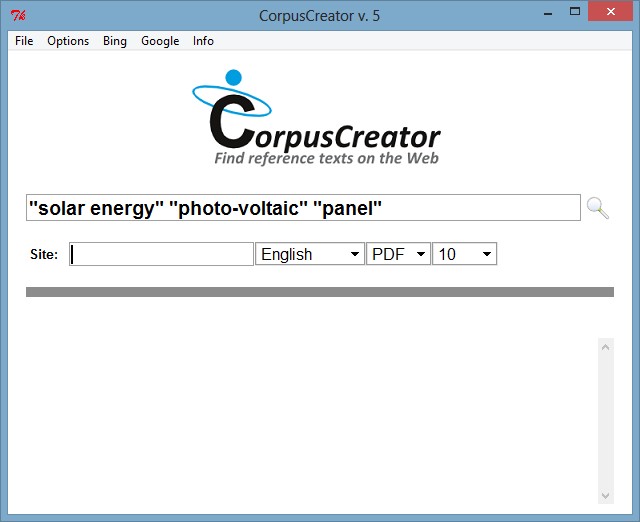 TranslatorBank/CorpusMode
Text analysis software for translators and interpreters
IMPORTANT: The tool is no more actively mantained.
TranslatorBank/CorpusMode* is a free tool designed for professional translators and interpreters to collect and manage monolingual specialized texts from the Web (i.e. building specialized corpora), look them up in an interactive, user-friendly way and find terminological and phraseological information typical of a specific domain. It virtually supports any language, provided the respective resources are available. Out of the box resources are available for English, Italian, German and French.
If you use this software in academic context, please cite: "Revisiting corpus creation and analysis tools for translation tasks". In: Gallego-Hernández, Daniel and Rodríguez-Inés, Patricia (eds.), Special Issue: Corpus Use and Learning to Translate, almost 20 years on. Cadernos de Tradução, 36(1), 62-87 (2016).