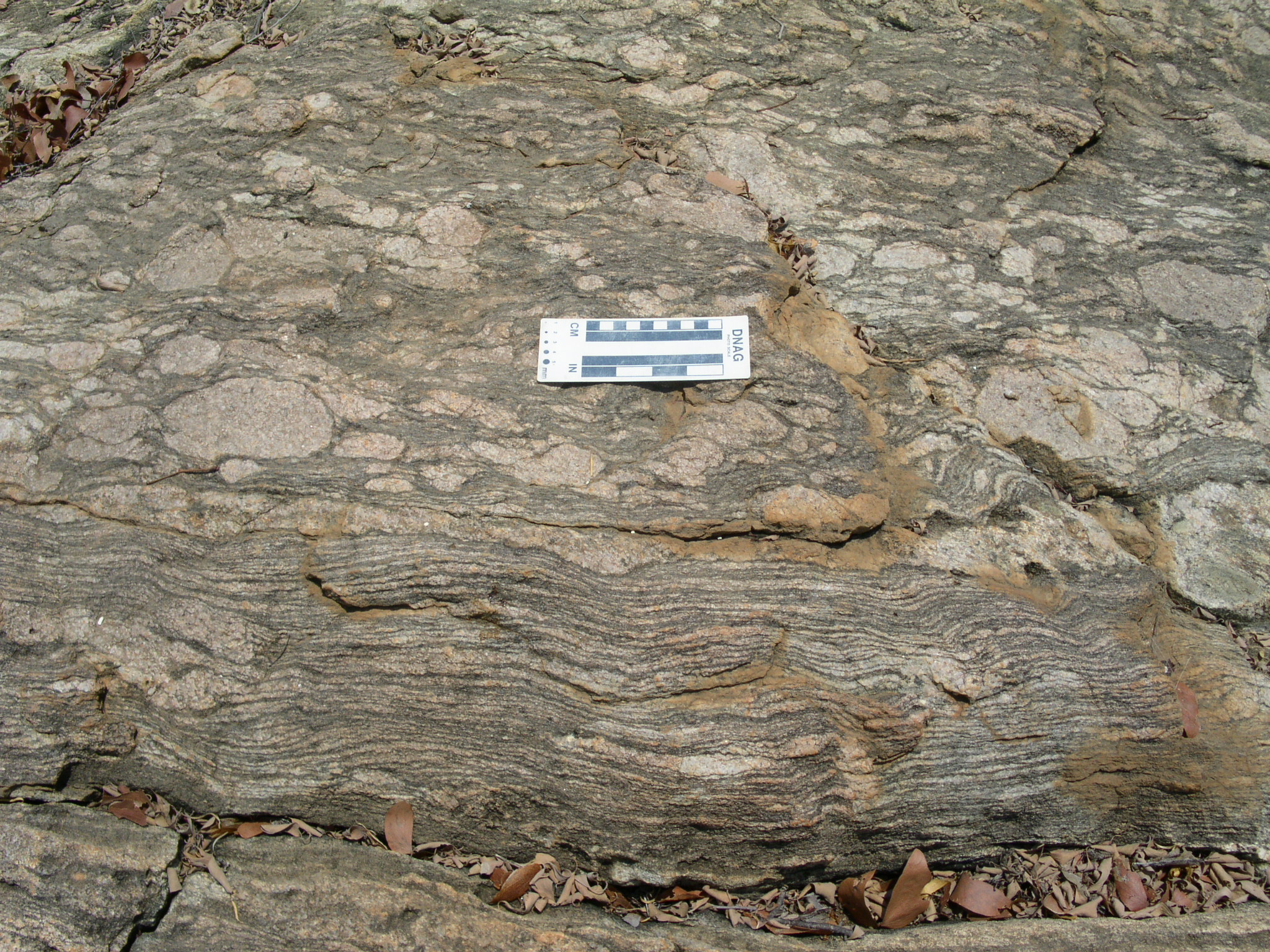 Top: Porphyritic granite-gneiss, Epupa Complex, NW Namibia. Age: 1758 +/- 3 Ma. SE of Okongwati
Bottom: Same rock in shear zone.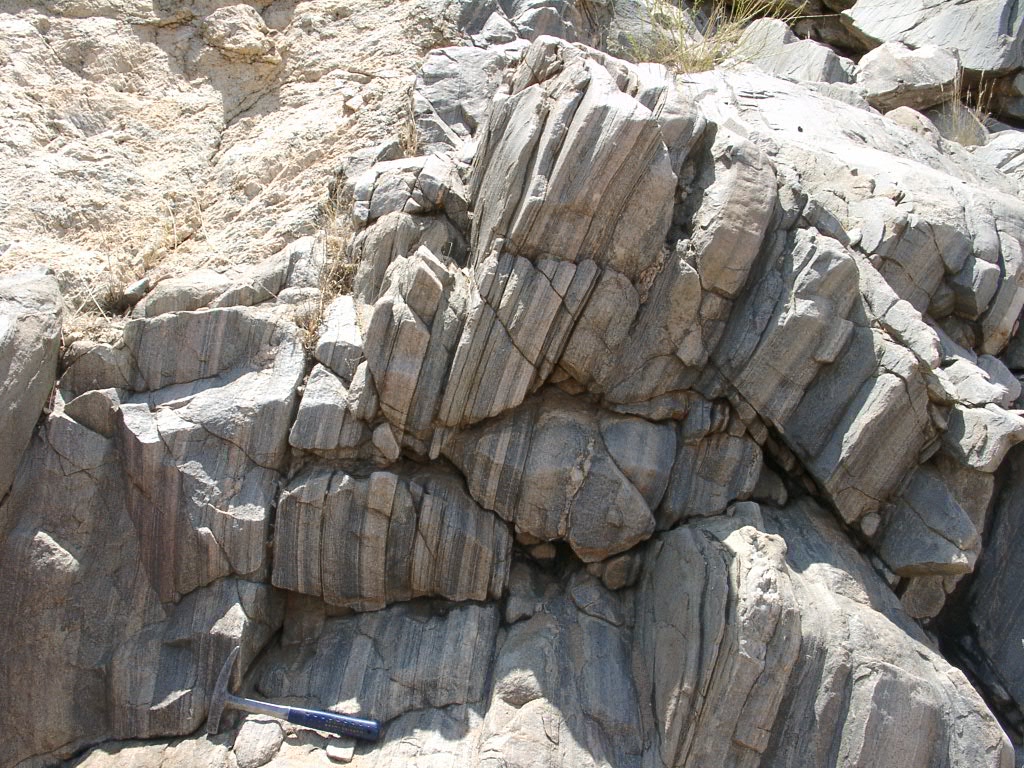 Mylonitic migmatitic granite-gneiss in shear zone, Epupa Complex, S of Red Drum, NW Namibia.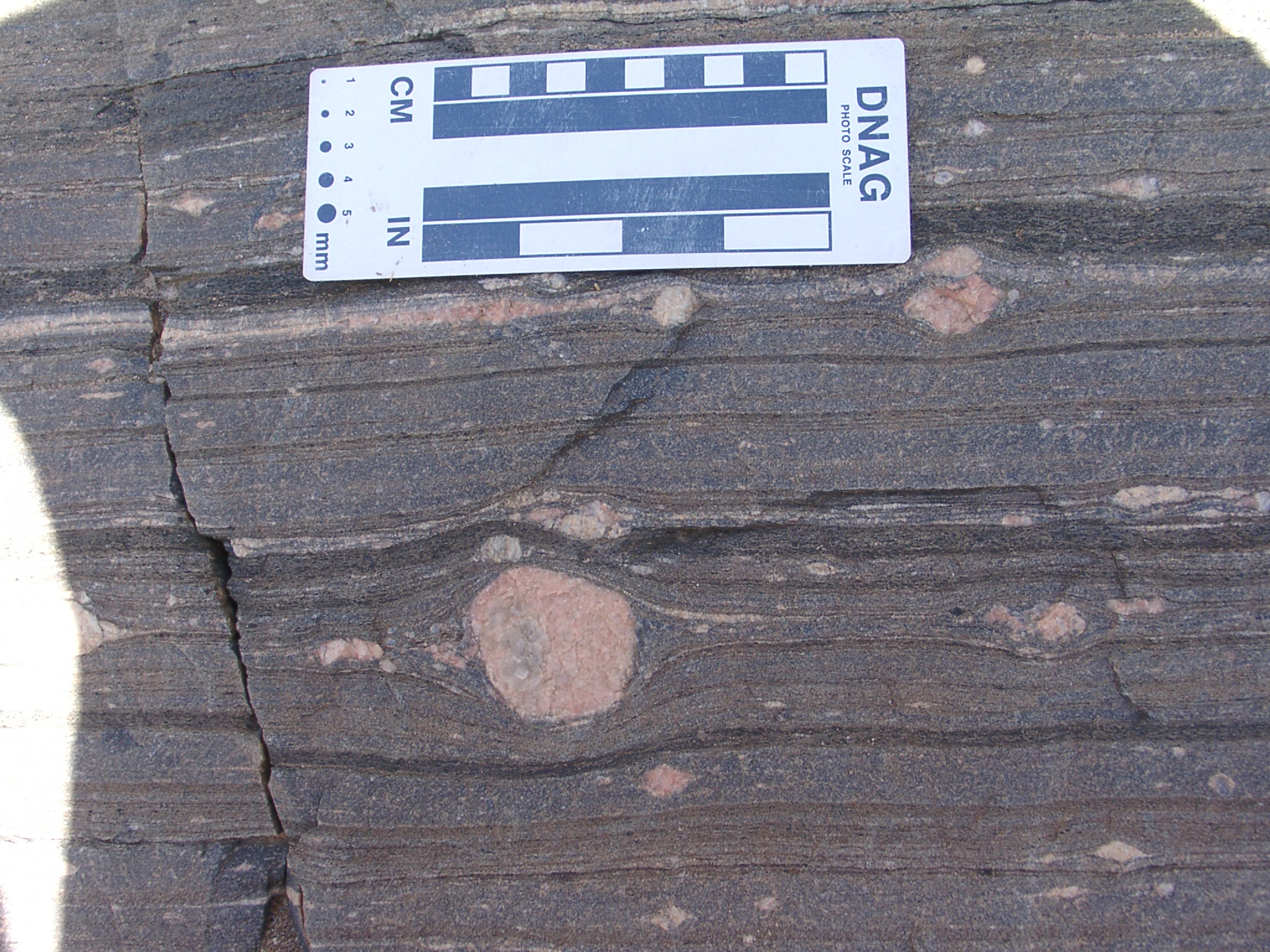 Ultramylonite in Puros shear zone, NE of Puros, NW Namibia.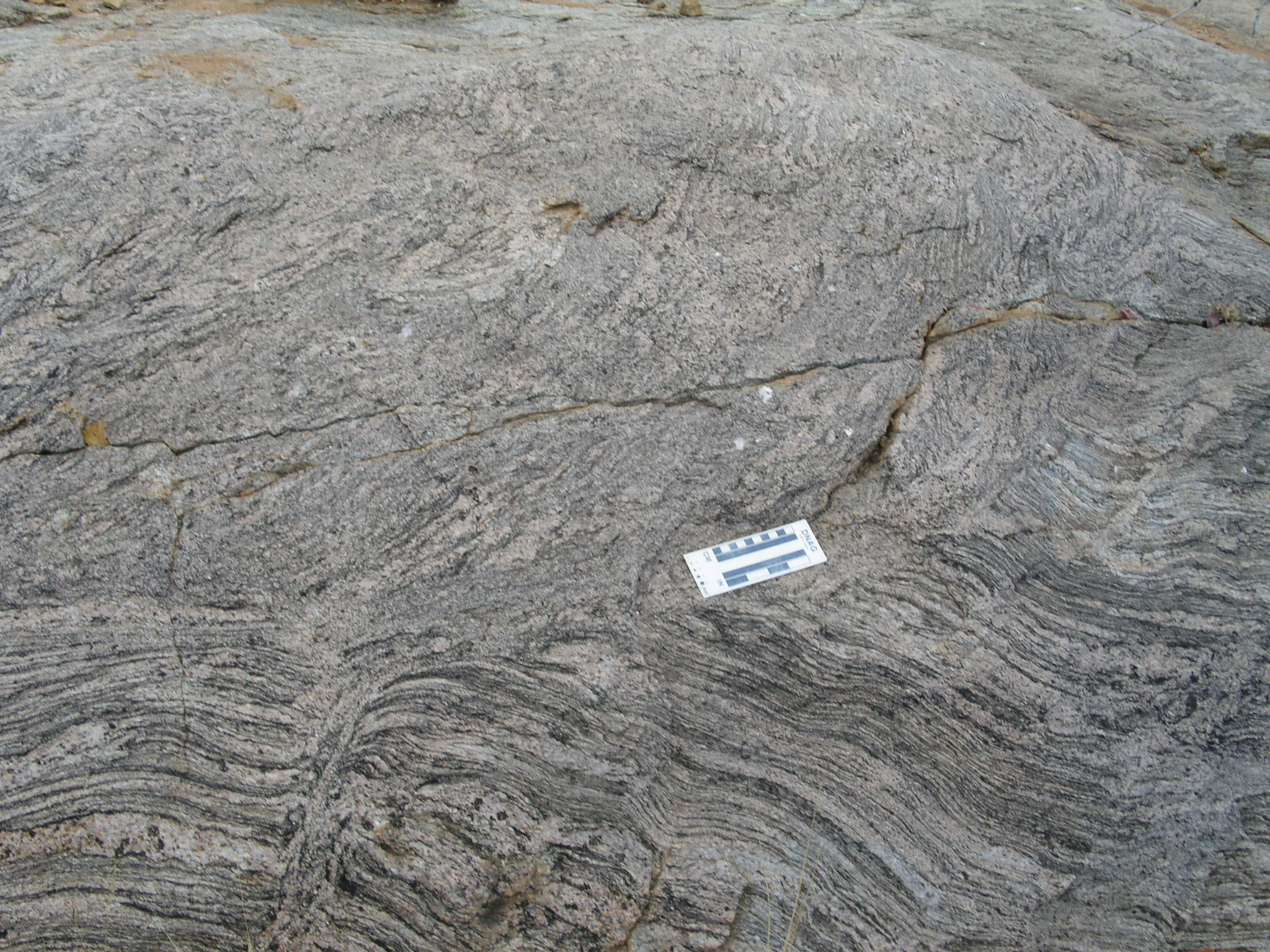 Migmatitic granite-gneiss with in-situ melting to generate 1757 +/- 4 Ma Otjitanda Granite. E of Otjitanda, NW Namibia.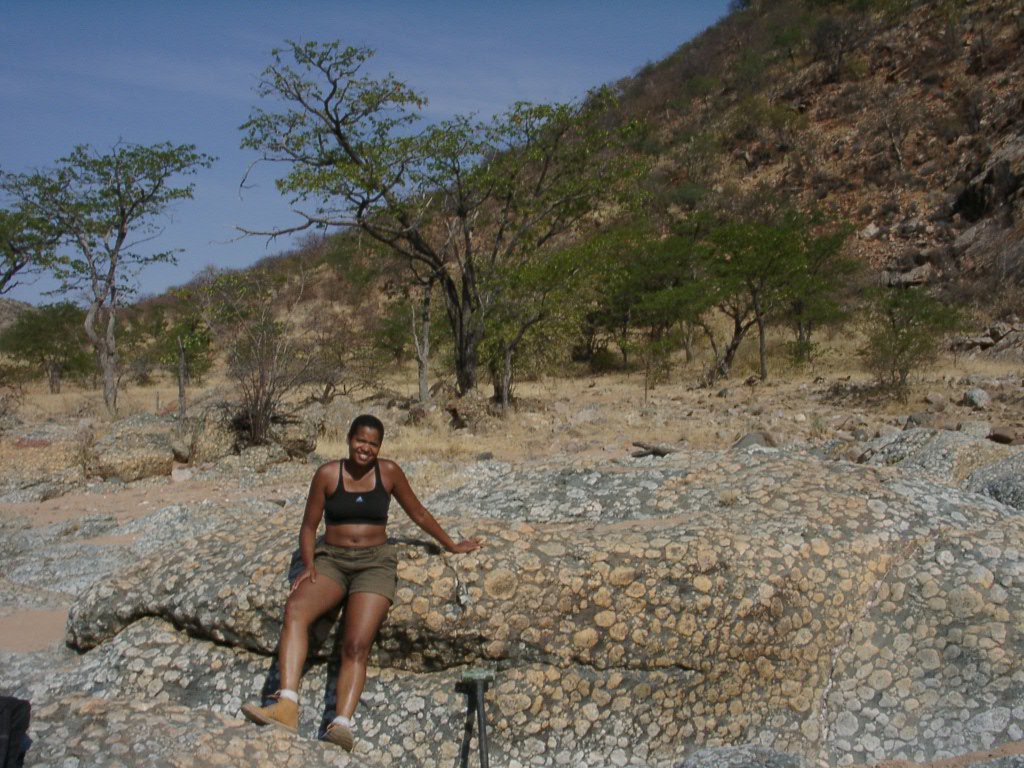 Yamirka posing on outcrop of porphyritic gabbro (leopard rock) in Ombepera River, Epupa Complex, NW Namibia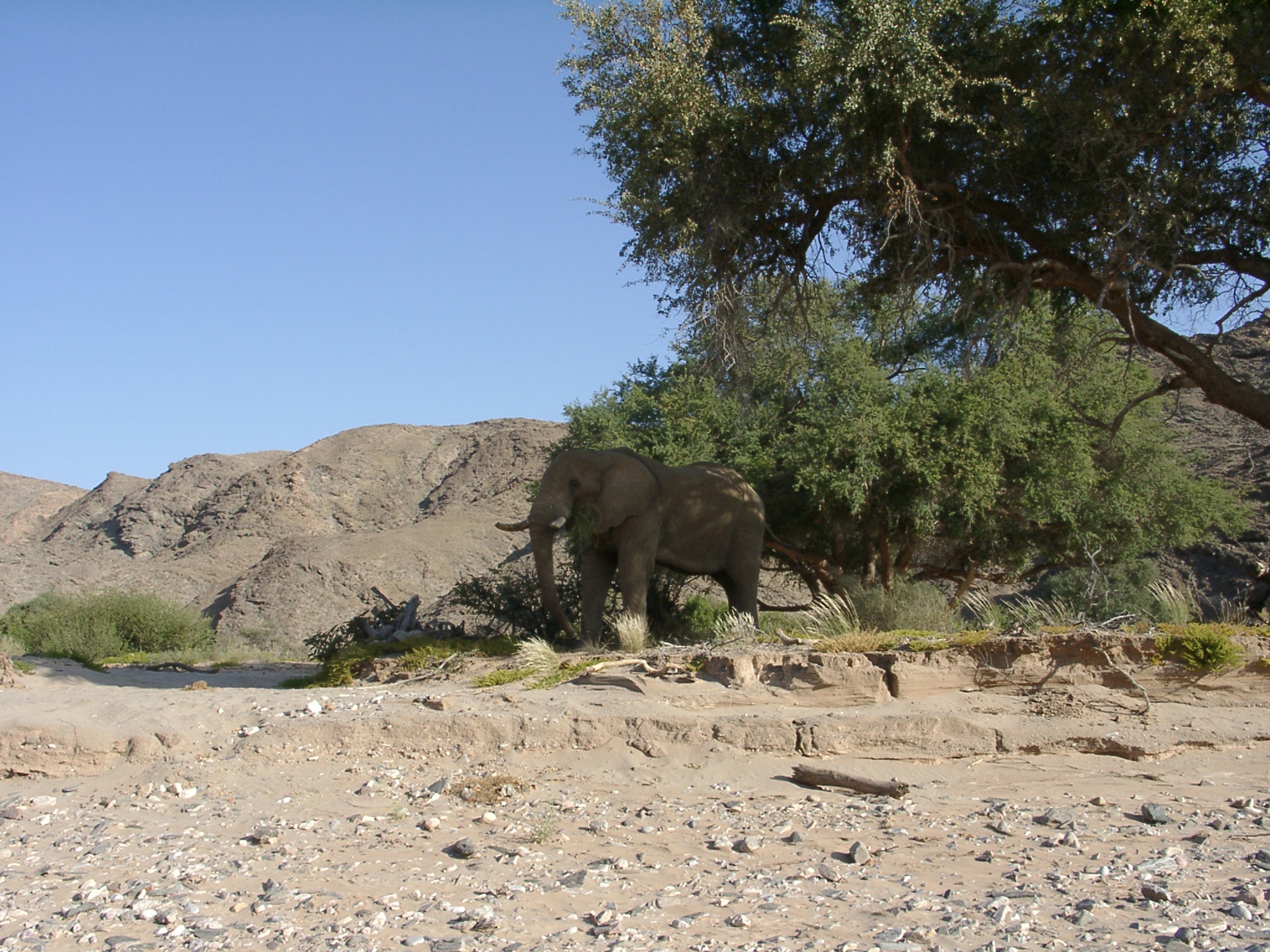 Desert elephant in Hoanib River, NW Namibia.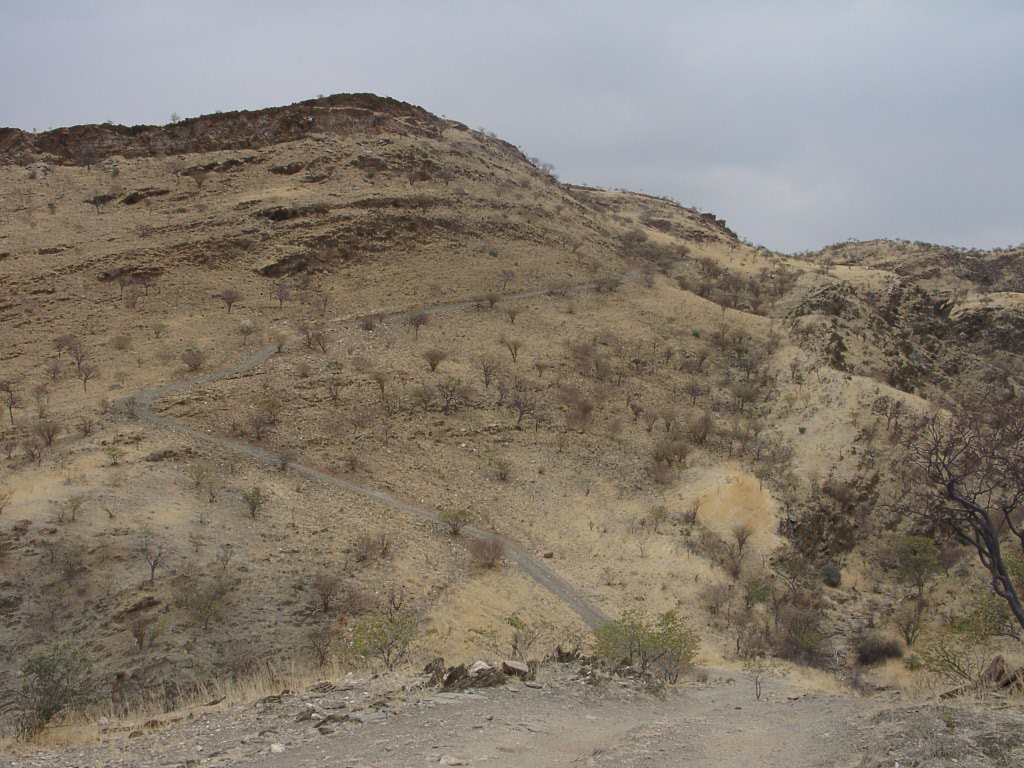 Bottom of Van Zyl´s Pass, one of the most rugged roads in Africa. The road crossed highly sheared quartzites of the Nosib Group and underlying gneisses of the Palaeproterozoic Epupa Complex.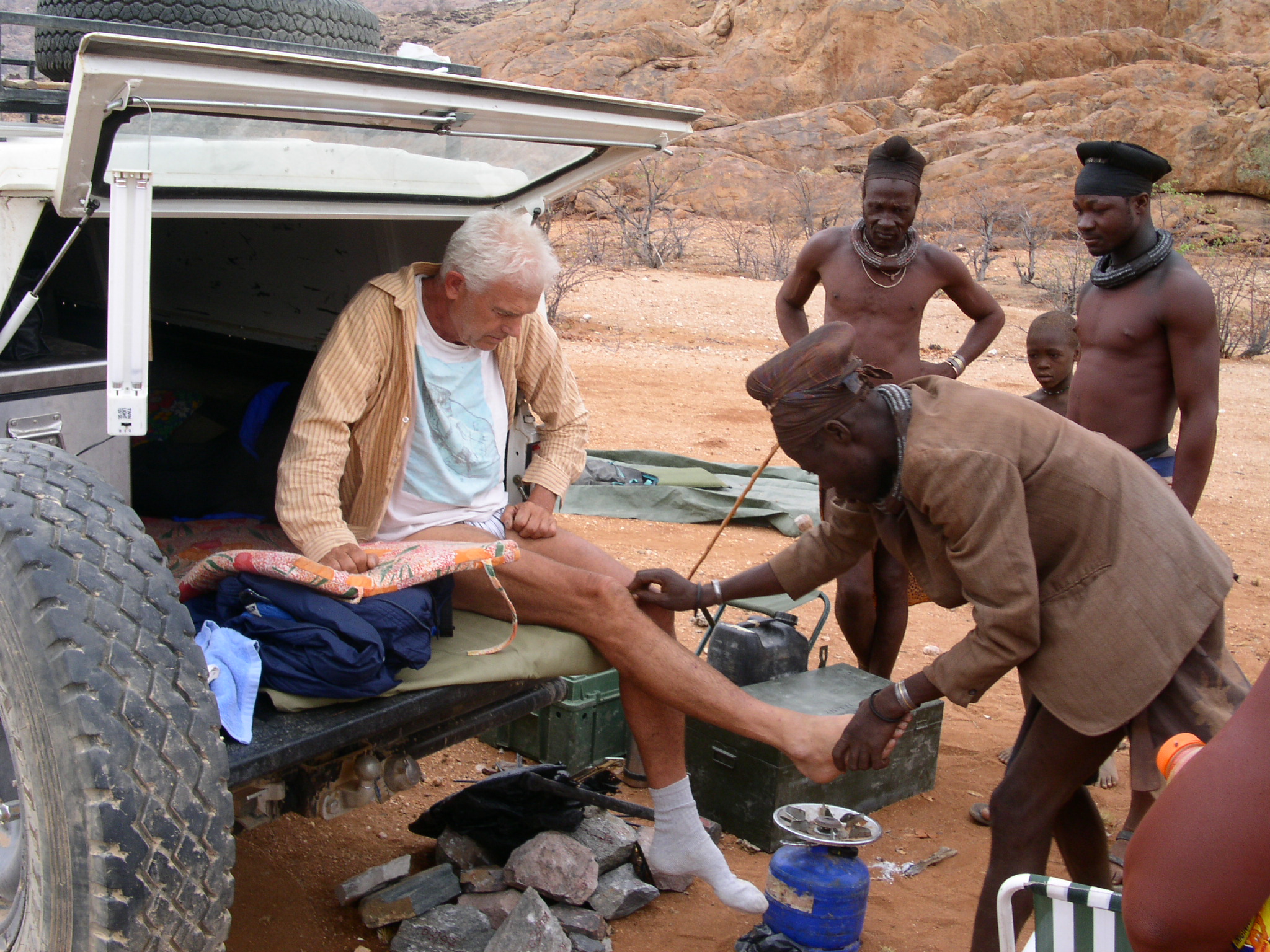 After getting stung by a scorpion and treated by the locals (Ovahimba Tribe)
---
Back to to Alfred Kröner´s web page
Back to Institut für Geowissenschaften Mainz